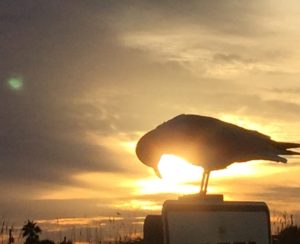 Entering day 3 of the 2017 Peace Novena, I pray that we all embrace our personal power to become instruments of peace in our troubled world.
(If you don't have time for prayer AND reading this post, please choose prayer. Novena rituals and prayer)
Make me an instrument of peace
The prayer commonly known as the Prayer of St. Francis has been a part of my Peace Novena since its inception in 2001 (when I began an email campaign to family and friends).
I love the way it focuses our attention on our power and responsibility to become instruments of peace in every moment of our lives.
However, St. Francis never penned this lovely prayer. Here's a little of the prayer's history.
Author Unknown
The prayer first appeared in print in a small French publication, La Clochette (The Little Bell) in 1912 without author attribution. It was originally referred to as 'Belle prière à faire pendant la messe" (a beautiful prayer to say during mass"). It had been written in the years leading up to World War I.
The Great War began in July 1914. By 1916, Pope Benedict XV had the prayer reprinted in the Vatican newspaper, L'Osservatore Romano, as part of his efforts to restore peace to a world suffering previously unseen carnage and destruction. In 1916, they were well on their way to the more than 8.5 million lives lost (not including civilians).
In 1920, just after the slaughter of WWI was complete (it ended in 1918), a French Franciscan priest printed the prayer on the back of a Mass card which had an image of St. Francis on the front. The prayer on the Mass card circulated widely throughout Europe and by 1927 the prayer had come to be referred to as the Peace Prayer of St. Francis.
Jumping the Pond to Spread Its Message of Peace
By 1927 it had been translated into English and jumped the pond, appearing in a Quaker publication with the attribution to St. Francis (though others say its first printing in the United States was in a Disciple of Christ publication in 1936).
During World War II, Cardinal Spellman along with a Catholic Senator, distributed the prayer throughout the United States.
Music Adds to the Prayers' Simple Beauty
In the 1970s the prayer became very well known, and beloved, when Daniel O'Donnell adapted the prayer and set his lyrics to music. Folk masses in the 70s popularized the prayer to a new generation. Many artists have covered it, as you can readily see by searching for it on YouTube.
Its message, while not penned by St. Francis himself, is a tribute to a peaceful, loving saint who exemplified God's love in his tender care for people, animals, and the earth. All would do well to follow that example.
While few of us can personally do much about the obscene numbers of bombs dropped on other countries by US forces, we each can do something about the verbal violence and destructive judgment that currently mars our social discourse. This simple prayer is a reminder of that power.